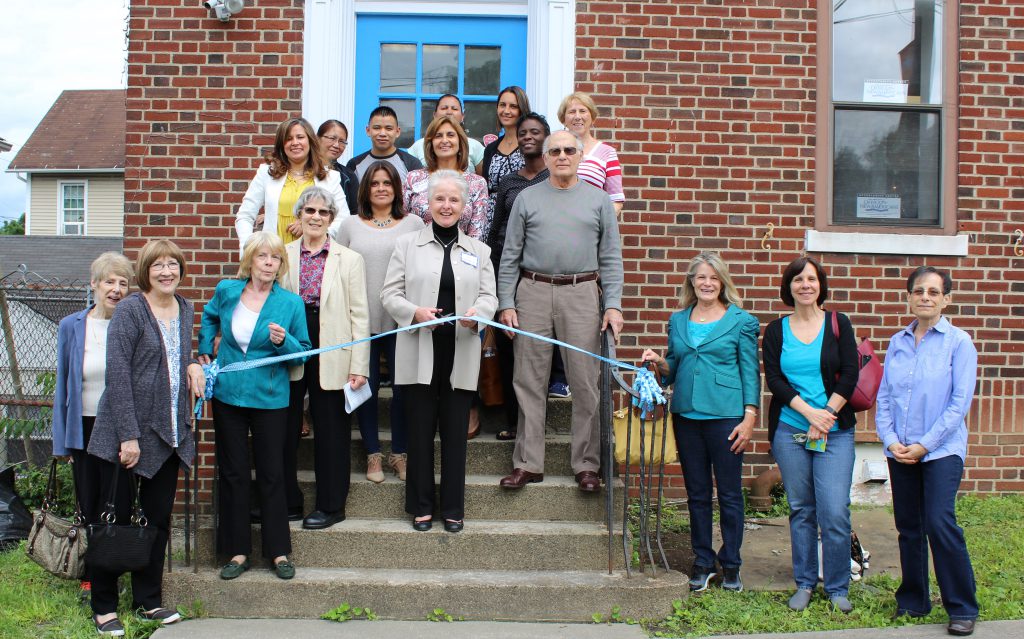 On June 7, Literacy Solutions NY, Inc. hosted an Open House at its new Rockland administrative offices at 63 New Main Street in the Village of Haverstraw.
The offices house the Office for New Americans, the Haverstraw Literacy Zone, academic coordination, and case management services for Rockland. Our tutor program continues to operate out of the New City library.
LSNY Board members, staff, teachers, tutors, and representatives of other community groups such as Good Samaritan Hospital, Fidelis, Cornell Cooperative Extension, the Haverstraw Center, Kings Daughters Library, the Village of Haverstraw and Rockland BOCES enjoyed an afternoon of good company, wonderful canapes prepared by Union Restaurant and Bar Latino, and  mini-cupcakes with the LSNY logo, prepared by Bella Sophia Sugar Crafts.